Introduction
Welcome to the official website of De Nacht van de Blauwe Eekhoorns (The Night of the Blue Squirrels), my debut novel. My name is Leo de Jong. I am the author.
I regret to say that no English version is available at the moment. However, I certainly want to see this book published internationally in the future. For now, I would like to offer you some information about the book nevertheless (in the meantime, I would like to ask your attention for the fact that Dutch is an easy language that very much resembles English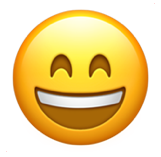 ).
Though this English part of the website is not an exact copy of the Dutch site, I think you will be able to find all important pieces of information in this condensed version, for I have included some information about the book, about myself and my intentions for the future. Furthermore, I will point out a couple of features of the Dutch website that may be of interest to non-Dutch speakers as well.
I thank you very much for your interest,
Kind regards,
Leo Albert Arthur de Jong.
About the book
John is 38 years old. He has got a dull desk job at a big, bureaucratic company. He only survives this job because of the substantial monthly pay check. As a compensation for his boring office life, he regularly makes city brakes and visits expensive call-girls. However, they cannot fulfill his latent wish for a lasting relationship.
Then, he meets two KLM flight attendants, Saskia and Sabine. Especially with 27-year old Saskia there is a clear connection. They both like to travel and also share their passion for other things. It looks like he has finally found the women of his life. But then, destiny strikes.
PS: please be advised that the book contains elements that readers may find offensive, such as explicit sex scenes, alcohol abuse and critical remarks about religion.
About the future
I am not someone who has a large internet exposure. Furthermore, my last name is about the most common in the Netherlands, so it would probably be very hard to find something about me on the net anyway. However, blue squirrels (blauwe eekhoorns) are not that ordinary. I therefore choose to make this website my main portal.
I'd like to say something about my plans for the future here. At the moment, I am working on a series of (short) stories with time as the central theme. At this point in time, I expect this book to be published in the second half of 2020. That being said, the first language of publication will inevitably be Dutch, with an English version hopefully due later. Next to that, I am contemplating a sequel of The Night of the Blue Squirrels. However, that should be considered more of a long-term project.
Next to these projects, I will of course try to provide you with an English version of my debut novel as soon as possible.
Dutch website features that may also be of interest to you
Pictures
The story of The Night of the Blue Squirrels is set at various locations. For example, several places in France, Germany and Luxemburg are being visited. On this website, you will find a small collection of pictures showing some of these locations (all made by myself).
For the pictures, please see the Dutch website and click on the buttons shown below:
PS: the book itself contains no pictures.
Contact
Furthermore, I want to draw your attention to the possibility to ask questions or to send me reactions directly. You can do so by clicking on the CONTACT button on the Dutch homepage. Needless to say that reactions in English are very welcome, but if you'd rather like to send me a message in German of French, that would also be no problem.
Buying the book
Last but not least, this website offers you the possibility of buying the book. For this, please click on the button BOEK KOPEN on the Dutch homepage. As said earlier, the book is available in Dutch only at the moment. But you may want to buy it for a Dutch or Flemish friend or family member.